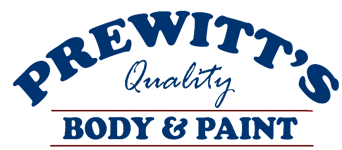 238 Market Street
Phone: (541) 882-4730
Klamath Falls, OR 97601
Fax: (541) 882-8344
Our Facility

O

ur facility is equipped with the most modern equipment to assure the best possible job for all of our customers.

W

e staff the most qualified and trained technicians in our facility to assure the best possible job humanly possible.

W

e hope to have the opportunity to serve your auto repair work if it ever becomes necessary

The Repair Process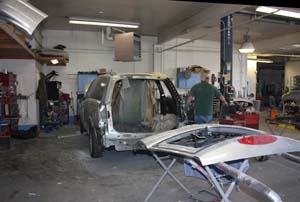 Inspection
Insurance
Order parts
Repair
Paint
Reassembly
Final Details
Completion
Inspection
T
he vehicle is first inspected to determine extent of repairs. Many times there is damage that is not visible without some disassembly.
This process may be necessary to determine appropriate time and cost of repairs including parts that may need to be ordered, and allows us to provide the most accurate data for the insurance company.
An estimate will be given to you, and any questions will be answered.
It is not necessary to get more than one estimate, so once you have had all your questions answered, you can have us begin the process of repairing your vehicle.
Insurance
O
nce the estimate is completed, we will be in contact with your insurance company, providing them with any needed information. Once we have gotten an okay from the insurance company, you can schedule a time to bring your car in for repairs.
Order Parts
T
he repair process begins when all the parts have arrived. Some parts may take longer and will prolong the process.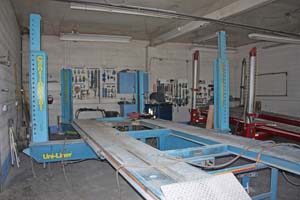 Repair
Using the Chief Measuring System the body is reset back to the factory specifications. This system assures accurate and appropriate repair. Exterior panels and any metal are replaced, or repaired.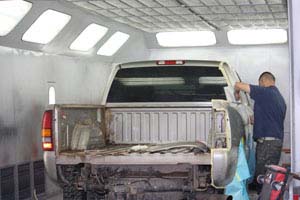 Paint
T
he vehicle is then ready for paint and the car is then prepped for the paint process to begin.
Reassembly
T
he vehicle is then put back together. Any final moldings and detail pieces are put back on at this time and the vehicle is checked for a final inspection.
Final Details
Your vehicle is vacuumed out and washed.
It is checked once again, ensuring that your vehicle is restored to its pre-accident condition.
Completion
Your car is done!
You will be called to come down to pick up your car, sign any final forms, and pay your deductible. Any questions will be happily answered.

One of Our Projects
A
look at one of our projects from arrival to completion.
| | | |
| --- | --- | --- |
| | | |
| Arrival | Working | Completed |
© Copyright 2010 Prewitt's Body & Paint. All rights reserved.